Leadership
2018 Executive board
President: Mr. Nick Wong
Internal Vice President: Mr. Kevin Zhang
External Vice President: Mr. Joseph Park
Treasurer: Mr. Nick Young
Service Chair: Mr. Kent Sucgang
Social Chair: Mr. Justin Woo
Spring New Member Educator: Mr. Ian Galope
Fall New Member Educator:
2018 Cabinet Officers
Academics Chair: Mr. Randy Nguyen
Alumni Chair: Mr. Trevor Bruecher
ASUW Senator: Mr. Kent Sucgang
Brotherhood Committee: Mr. Kevin Zhang, Mr. Brandon Yeh
Convention Chair: Mr. Ian Galope
Formals Chair: Mr. CJay Hon, Mr. Pum Lamsam
Fundraising Chair: Mr. Tony Lozano
Historian: Mr. Randy Ruatos
2018 Cabinet Officers con't
House Chair: Mr. Randy Nguyen
Public Relations: Mr. Justin Woo
Rush Committee: Mr. Rey Matsunaga, Mr. Anthony Nguyen, Mr. Tony Lozano
Secretary: Mr. Isaac Apreza
Step Master:
UGC Delegate: Mr. Micow Ly
Webmaster: Mr. Nick Young
Honoring our leaders among men
How we run our chapter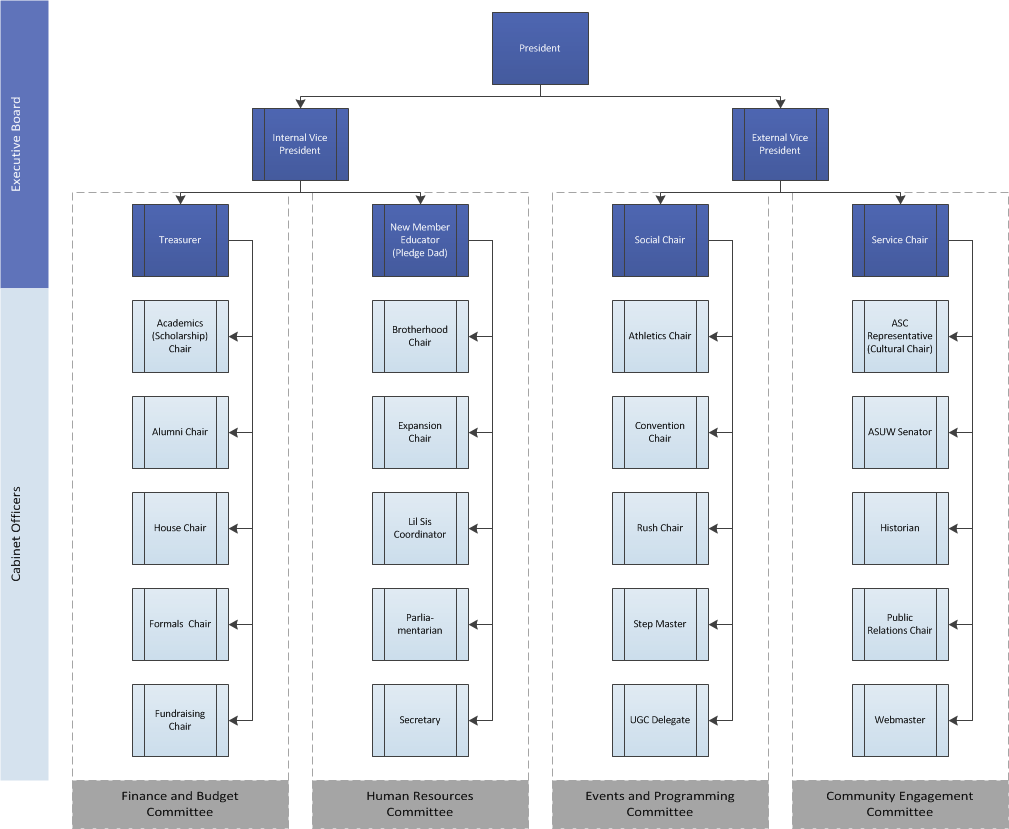 Ethnic composition
Ancestry map
Chapter Roster
Search by class
Our responsive roster is chronologically ordered by class with the oldest class displayed first. To navigate to newer classes, use the database's provided filtering and sorting options. The search box dynamically generates results with each new letter typed into its field. In addition to featuring navigational toggles that navigate between previous and next sets of members, the roster can be extended to show 10, 25, and 100 members at a time. Clicking on class links will visualize all members of the respective line and indicate the class nickname and Pledge Dad.
Search by name
The roster also displays basic information of each brother initiated into Alpha Zeta Chapter of Lambda Phi Epsilon. Click on the name of any member to see his profile photo, nickname, number, major, and ethnicity. An asterisk (*) denotes the pledge captain of the respective class.
Search by lineage
Family trees are often presented with the oldest generations at the top and the newer generations at the bottom. Starting from the twelve Founding Fathers of Alpha Zeta Chapter, each member of the fraternity is matched with a Big Brother to mentor them throughout the new member education process. This mentorship lasts even life after the undergraduate years. Click on the family lineage links in the roster for a visualization of each family tree. These trees illustrate the relation from each Big Brother to his respective Little Brother(s).